Impactful Women in Cave of the Mounds History: Part 1
Recently, I was asked why I had not written about the women behind the men in our history of the Cave of the Mounds. There have been many women in our history to talk about. That is why this will be a series about the impactful women in our history. Let's start at the beginning of our history.
Two women at the very start of Cave of the Mounds were Mrs. Lucile Brechler and Mrs. Hazel Hanneman. They took care of their kids, while also helping at Cave of the Mounds in the 1940s through the 1960s. 
At this time, the Great Depression was still present in people's minds. The war in Europe was rising. And tourism was taking its first steps. People owning a car was new.  The train that passed through town was not used for leisurely travel. This was until the Cave of the Mounds was discovered and the boom of tourism surged.
Their connection to the cave was through their husbands who were the developers of the cave. At the time of the discovery, it seemed that most people in the community didn't understand why these men put their time and effort into a hole in the ground. However, Mrs. Lucile Brechler and Mrs. Hazel Hanneman supported their husbands on this risky journey.
Mrs. Lucile Brechler married Carl P. Brechler in 1928. They had 3 kids by 1939 when the cave was discovered. "They took their wives out there and took us in before [there were stairs] and you had to climb over all of this [uneven rock] and just watch your step and everything." Said Lucile Brechler during a 1989 interview, "And we okayed it. We didn't know what was going to happen." It's true, they didn't know whether the cave was going to be a success or not. Show caves were new and the tourism industry just started. Opening the Cave of the Mounds was a gamble.
Mr. Brechler used to work long hours in the early days of developing the cave while Mrs. Brechler stayed at home with the kids. She was also involved in clubs, societies, and more, as an active member of the community. Lucile was a very busy lady with a lot on her plate. After the Cave of the Mounds opened, the Brechler family welcomed another child on top of starting a brand-new tourist destination during the early 1940s when travel was becoming more and more popular.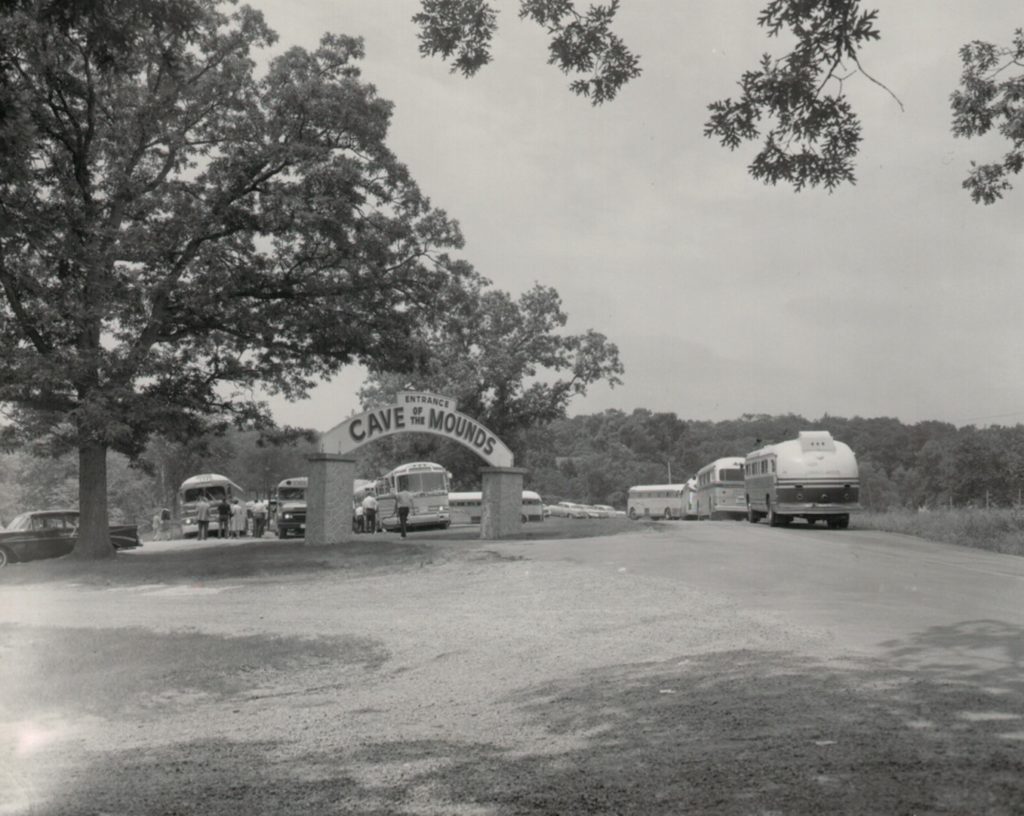 Cave of the Mounds was one of the most visited caves in America in 1941. And the popularity continued to be massive as thousands of people a day visited. This meant more people would be working at the cave. Because Mrs. Brechler knew how to drive, which was rare at this time, she would pick up those with a noon shift from Mount Horeb and drive them to work. 
The skill of being able to drive was useful for transporting visitors. Some guests would ride the Greyhound Bus which stopped in Mount Horeb, but they would need a ride to Cave of the Mounds. The bus driver would call ahead to the cave saying how many needed a ride since there was no taxi service nearby. Mrs. Brechler picked them up and drove them to and from the cave.
Eventually, all her kids worked at the cave, and she would pack 5 lunches a day to make sure they were all fed. On Sundays, she would provide a meal and this task was soon shared with Mrs. Hanneman. Mrs. Hanneman also helped with purchasing orders on Sundays. These tasks may seem minuscule, but every little bit helps.
I'm sure there is more to be known about how hard these ladies worked. Time is against me as there are few left to remember their sacrifices. Today, I can talk to her daughters who have a unique insider perspective. Thank you to Mary and Shirley for helping me get perspective on Mrs. Lucille Brechler and Mrs. Hazel Hanneman's life.