Impactful Women in Cave of the Mounds History: Part 3
There is so much to be said about this inspirational, impactful person. She is truly a legend. Developing trails, implementing a dynamic lighting system, being a voice in the building of new structures, and so much more. When I came to learn about the history of Cave of the Mounds, I could not help but notice this amazing person.
Anne Bandow started out in 1975 as a Part-Time Educational Coordinator. She developed the first Cave Mini-Course, a program for field trips that is an in-depth look into cave science and a walk through our karst landscape. To spread the word about this new program, she had to send out letters to teachers across the tri-state area. This was a long, tedious task to get the word out about the educational programs. And it worked! Today, we still have this program today and it is one of the most popular among our visiting schools.
"When the Rooney's took over the operation of the Cave of the Mounds… they decided that they wanted to maximize the educational potential of this cave." – Anne Bandow ​
During her first 5 years, there are many events that took place:
1976: Cave of the Mounds becomes part of the National Cave Association

October 1976: First Annual Halloween Festival from Noon to 10 pm each day. The UW- Madison drama department students applied face paints & dressed up as live spooks and ghouls for the event. 

1976: Using the Bristow Method, Robert Patenaude looks for other cavities.

November 1977: Lease Agreement between UW-Madison Geophysical and Polar Research Center & Cave of the Mounds to lease a LaCoste and Romberg gravity meter with the supervisor of William L. Unger

June 1979: A new building was built on the property and the Runestone Kitchen opens

June 1979: The first Song of Norway was performed at the Cave of the Mounds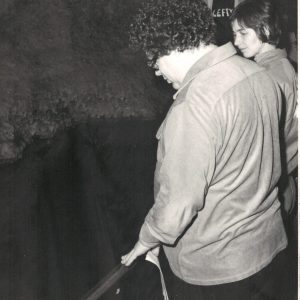 In 1978, the Rembrandt of lighting, Gilbert Hemsely Jr., was a Professor of Theater Lighting and Production Management at the University of Wisconsin. He was also friends with Anne Bandow. When she asked him if he was interested in helping light the Cave of the Mounds, his response was "When you've been to the top, the only way is down." He then installed dynamic lighting in the cave that lasted until the new millennium.
On top of the research, new installations, and festivities, the process of becoming a National Natural Landmark was soon taken on by Anne Bandow. This was a long process that took 12 years to complete (that's three presidential terms) and we became a National Natural Landmark in 1988.
From 1975 until 1999, Anne Bandow was a part of different events and changes in structure.
1981: Brigham Kitchen Opened replacing the Runestone Kitchen

1981: Cross-Country Runs took place on the property

October 1981: Folkcraft Festival took place which included a bluegrass concert held on the cave grounds

1982: Cave of the Mounds hosted the Midwest Fiddle Fest. 2,000 people attended 

June 1984: Cave of the Mounds was used as a storm shelter by 150 after hearing a tornado warning. This was 22 days after a tornado destroyed Barneveld and Black Earth without warning.

1990: Cave of the Mounds Surface Geophysics for Cavern Detection by William A. Sauck

1993: Seismic Research was used to find cavities on the cave property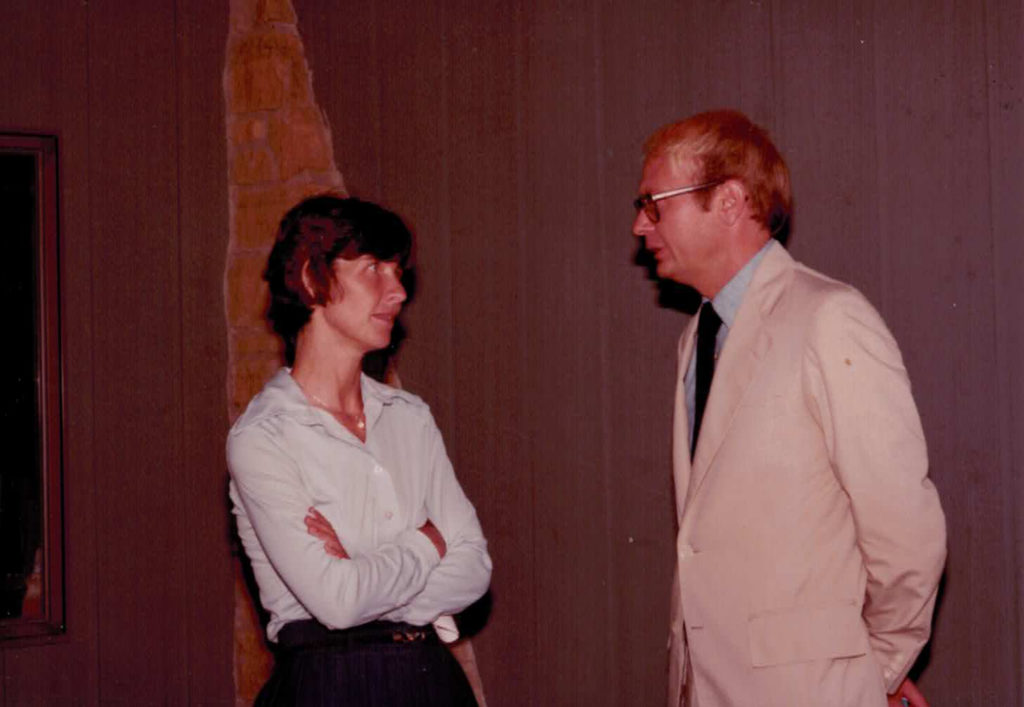 Not only did Anne Bandow work hard at her job, but she was also a part of many extraordinary experiences that were at the cave. However, the reason why she is a legend is that every person that worked with her enjoyed being in her presence. There is not a single person I have talked to who knew Anne Bandow and doesn't speak highly of her. She was not only a manager but a mentor and friend. That is why she is such an impactful person in Cave of the Mounds History.