Becoming an Adventure Ranger
Becoming a Cave of the Mounds Adventure Ranger is super easy!
#1 Grab the booklet… and a green Trail Guide
#2 Complete all of the activities
In each of the buildings, there is a booklet in bright yellow that highlights the knowledge that can be learned here at Cave of the Mounds. Our staff is trained to give out these special badges to those who put in the work.
Walk both above and below ground to experience the unique ecosystems at Cave of the Mounds National Natural Landmark. Let curiosity guide you as you explore and discover these environments.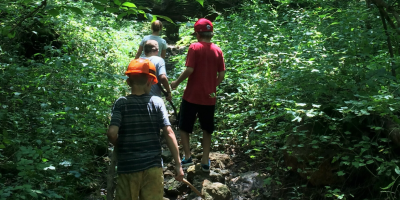 Learning is fun no matter what age you are! Discover the amazing natural world as you explore Earth's mysteries around every corner.
 Natural places are fragile, and animals and plants rely on them for survival. This caver's motto is a good reminder as you hike and explore our grounds and cave.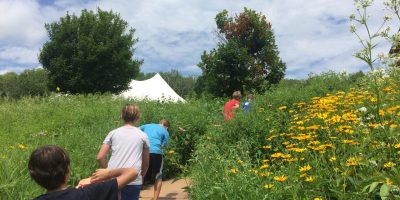 Take nothing but pictures
Leave nothing but footprints
This makes walking around our grounds, both above and below, more fun and might as well make some cool memories while you're at it! This activity is free and fun for all ages.
The Adventure Ranger booklet takes you on a hike and has you learn about habitats, sinkholes, and the prairie. Then take a closer look at rocks and how we use them every day. Explore the cave and the fossils within all the while asking questions.
Make the most of your experience here with this free activity!