Cave of the Mounds is known as the Jewel Box of America's Show Caves for the variety and delicacy of its formations. Hundreds of thousands of people visit Cave of the Mounds each year to discover the wonder and beauty of this hidden treasure. And even though Cave of the Mounds is unique in its look, size, and formations, it is not the only cave in Wisconsin.
Cave of the Mounds is a limestone/solution cave created by water flowing down through the limestone, slowly dissolving and washing it away. Other types of caves are ice caves, glacier caves, lava tubes, sea caves, and more. The types of caves in Wisconsin are limestone/ solution caves and sea caves. 
The Apostle Islands Ice Caves are sea caves with ice in them. A typical ice cave has ice in it for approximately 80% of the year.
Caves are found worldwide. In fact, Cave of the Mounds is a part of the International Show Cave Association. And this year (2023), Joe Klimczak, General Manager at Cave of the Mounds is on the board of directors of the International Show Cave Association. He is also the president of the National Cave Association this year too! Hooray Joe!
In Wisconsin, there are over 400 known caves according to the Wisconsin Speleological Society. Five cave systems are currently open with tours and another opening up this year (2023). Because caves are fragile environments, most caves have guided tours to make sure that they are not harmed or vandalized.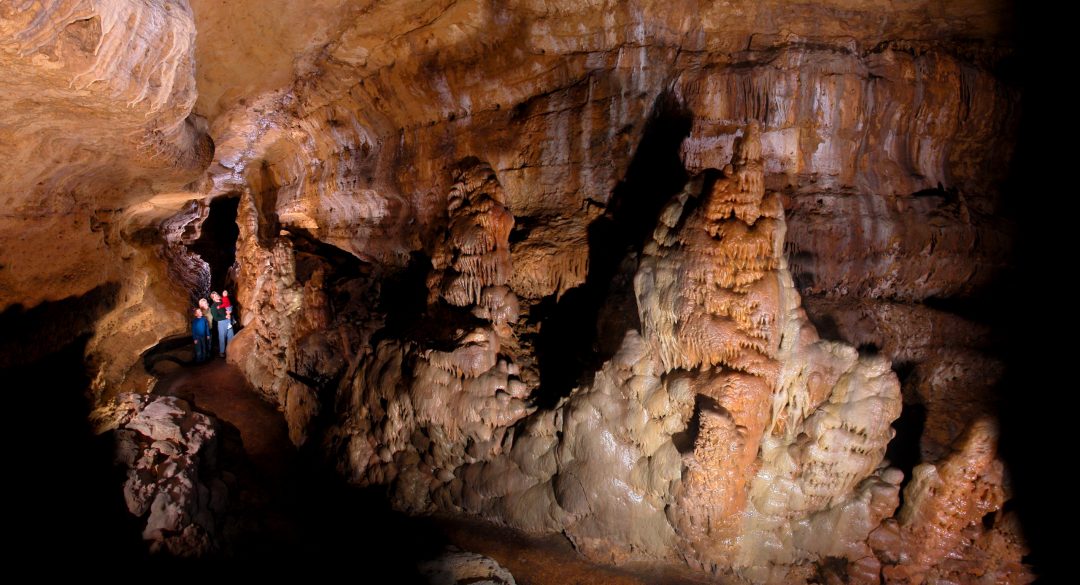 Cave of the Mounds has been open for over 80 years. Discovered by accident in 1939 during a quarry blast, this cave was nicknamed the Cave without a Legend because no human or creature had ever seen the cave until 1939. Today the cave has paved walkways, lights throughout, and guided tours daily. This is also a cave without any bats native because it is a closed cave system.
 Closed Cave: There is not a natural entrance for animals to come in and out of the cave
Between Minneapolis and Eau Claire lies the longest cave system in Wisconsin, Crystal Cave. The story behind this discovery is when two local farm boys chased a woodchuck down a hole in 1881. Turns out that hole was a stunning cave. However, it wasn't developed until 1941 and opened to the public in 1942. Crystal Cave is open for guided tours in the Spring, Summer, and Fall. Unlike Cave of the Mounds, on their tour, you can see bats!
The first cave to open to the public for tours was Eagle Cave. If you are interested in exploring a wild cave, this is the place for you. There is a cave exploratory program in the 3rd longest cave in the state. This place is also where many of the scouts sleep overnight in the cave. Guided tours are available Memorial Day Weekend through Labor Day Only.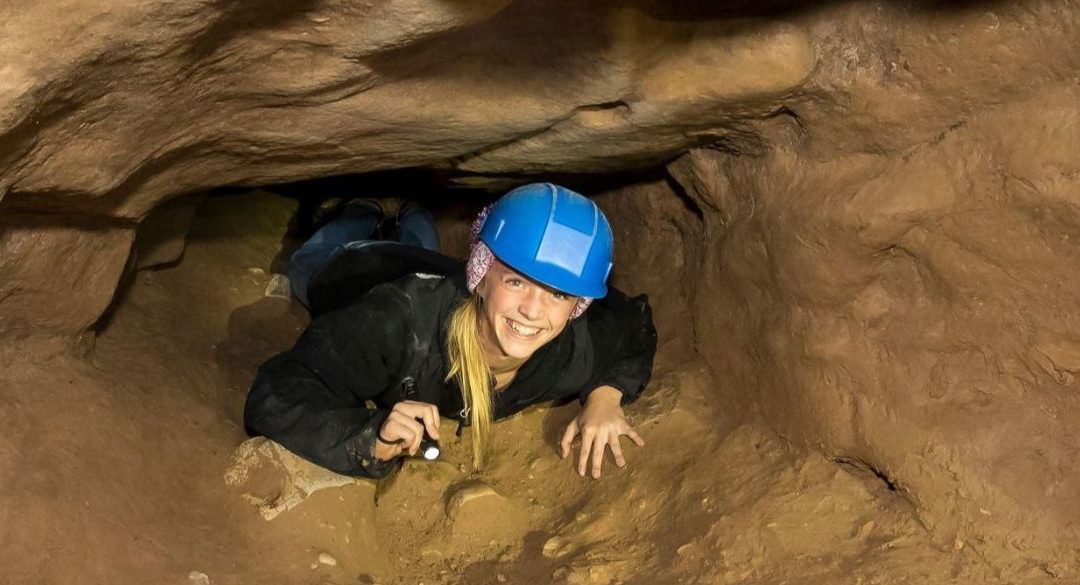 Moving to the east side of the state near Lake Winnebago is the Ledge View Nature Center with the Carolyn Caverns System. This system has one of the deepest vertical pits in Wisconsin according to the Wisconsin Speleological Society. The tours here have the option to be a nice walking tour or an adventure caving tour. Either way, bring a flashlight, wear a sweatshirt & long pants, and comfortable closed-toe shoes. Tours are available most weekends from May through October.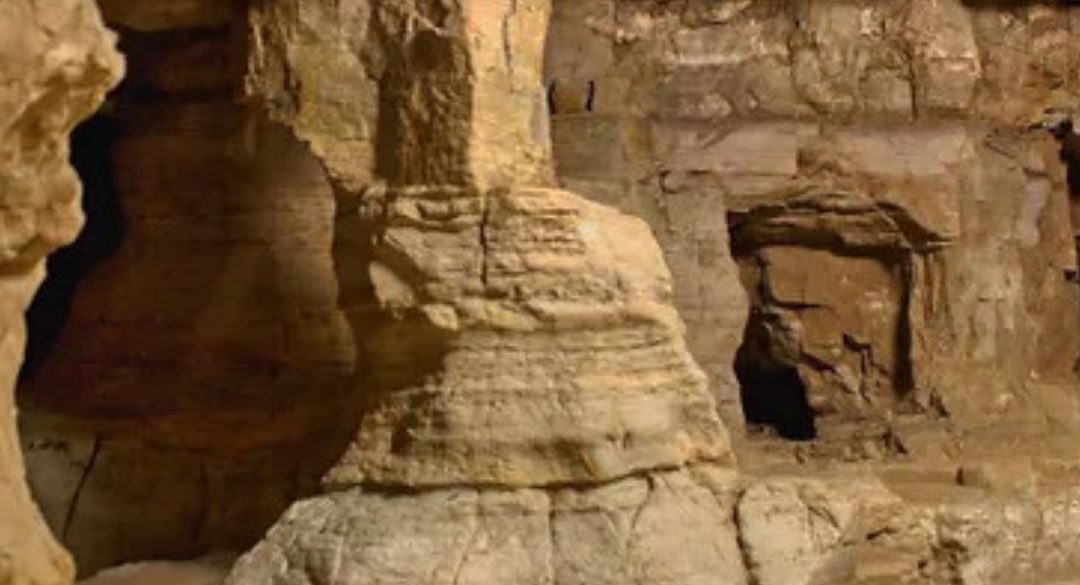 About an hour away from the Ledgeview Nature Center, in Manitowoc County, lies the Cherney Maribel Caves County Park with Maribel New Hope Cave. The Wisconsin Speleological Society has sponsored Maribel New Hope Cave and it is open the third Sunday of every month from May through October from 10 AM to 3 PM. Although there is no set price, a donation from visitors will help pay for electric wiring, light fixtures, sump pumps, tools, etc. There are no stairs in this cave, just easy upright walking. It has more upright walking passage than any cave in the entire Eastern half of Wisconsin!
This is our friend Gary K. Soule!
Re-opening up this year is Kickapoo Caverns! The Mississippi River Conservancy acquired the   Kickapoo Cavern system and the 83-acre property along with it. This cave was a show cave for over 60 years and will be available for public viewing again in the spring and summer. This natural preserve is used as a valuable habitat for local wildlife. This natural place promotes education and research to learn about area bats, geology, and natural history. They do a lot with the conservation of bats. The cave is closed during bat hibernation from August 15th through May 15th.