Charles Brigham: Science Enthusiast
Science is wondrous. There is so much more to this earth than what meets the eye. Charles Brigham knew this and wanted to be involved in the study of the physical and natural world through observation and experiment.
Charles Ilsley Brigham was born to Jerome and Mary on February 4th, 1862 in Milwaukee. He attended the University of Wisconsin in Madison and was a student of dairy agriculture. After graduating, he then taught school for a while and spent one winter in Colorado at a ranch.
In 1888, he started farming on the Brigham land he inherited. In doing so, he kept scientific records of his purebred jersey cow farm in the state of Wisconsin which attributed to his reputation as a leader in dairying and soil conservation in the area. These were the first records of their kind used for science.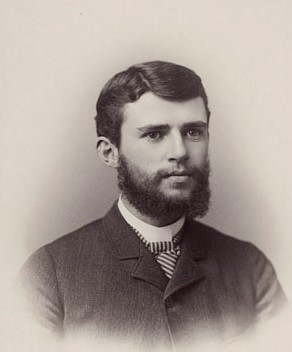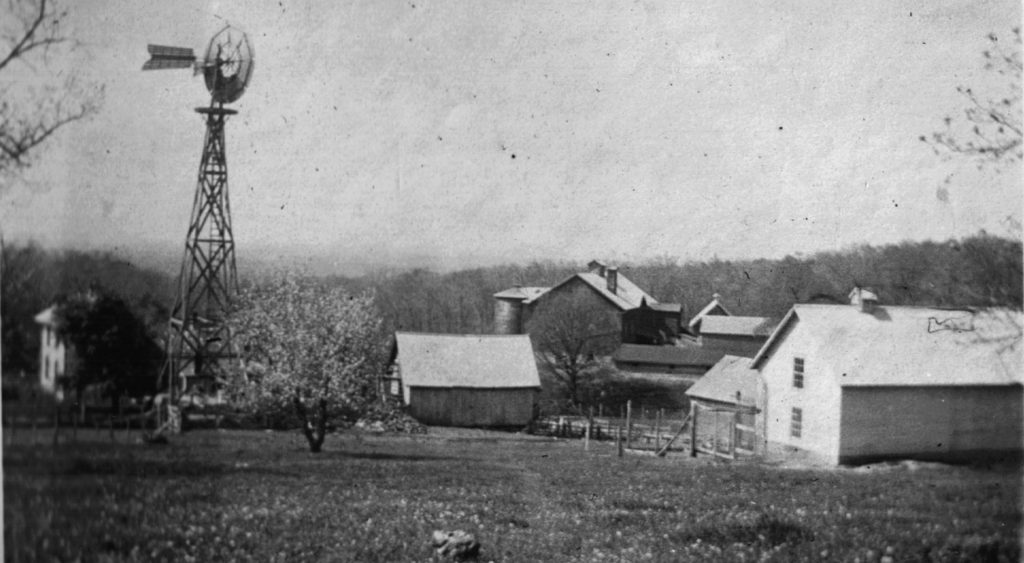 Fifteen years went by and Charles had discovered he had a large amount of limestone beneath his farm. In 1903, The Brigham Quarry began. Though the quarry was rented out to contractors, it also became popular for geology students to study unusual fossils and interesting cross-sections for science. The students came primarily from the University of Wisconsin in Madison and the University of Chicago. Even the Kansas Geological Society came to the quarry in 1935 for their Ninth Annual Field Conference. Needless to say, the Brigham family was a strong supporter of the field of geology and promotion of education.
On August 4th, 1939, a blast at the quarry sent 5,000 tons of rock into the air. The workers at the quarry blew the ceiling off of a cave. It was the only entrance and exit to this natural wonder. (For more information, read our article about the discovery of Cave of the Mounds)
When the cave was discovered, Charles Brigham Sr. called his geology department contacts at the University of Wisconsin in Madison to tell them what he'd discovered. He wanted to protect and preserve the cave on his property for science. In a time when many other caves shut down or were vandalized, Charles sealed up the entrance and protected it, whether himself or his son, by rifle. He did try to get the police to help him but to no success. His wife, Rosanna Gray, wrote in her diary on August 5th, 1939, "No police come so Charles Jr. takes his place in the car with his rifle! To tell people they cannot enter the cave."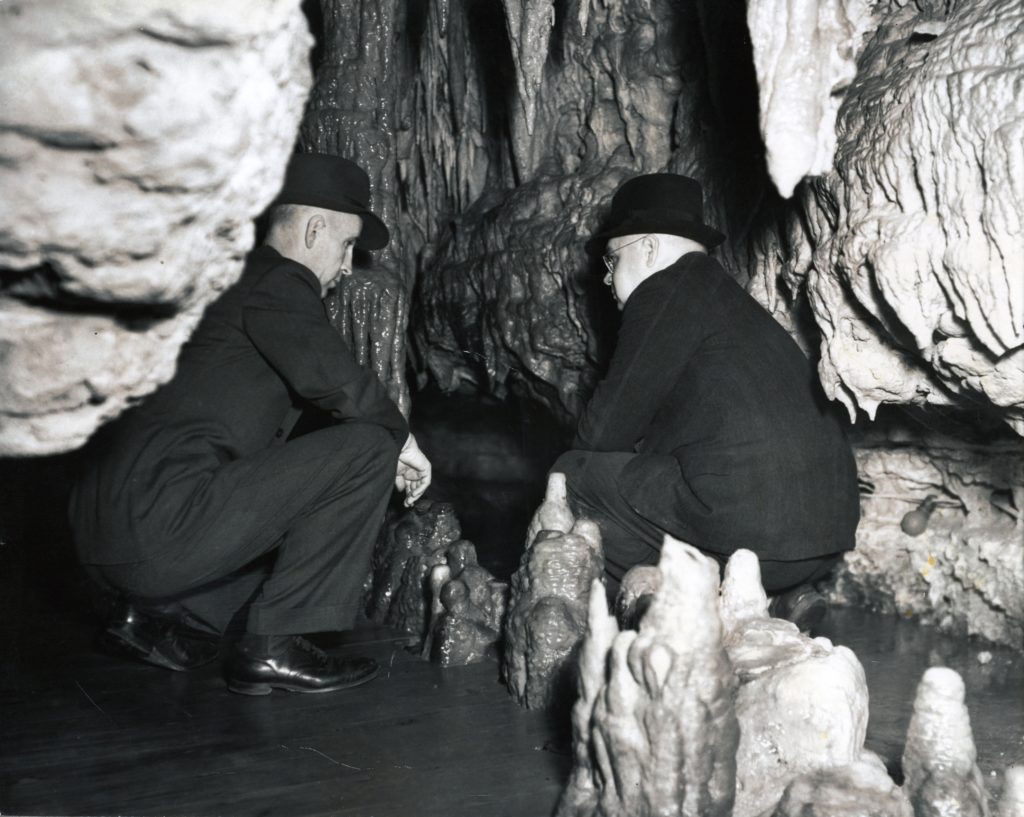 Many people came about developing the cave. Two men, Mr. Fred Hanneman, music director of Mt. Horeb High School and Mr. Carl Brechler, assistant cashier at the State Bank of Mt. Horeb, came to Charles Brigham with an idea about easily accessible walkways and electric lighting, but most importantly, they wanted to keep it as natural as possible. In September of 1939, they signed an agreement to develop the cave. These two men were underdogs. According to Mr. Brechler's daughter, Shirley Martin, "People [in town] were sure they were going to fail. Well, they proved them wrong."
On May 30th, 1940, Cave of the Mounds opened to the public with 200 visitors. Students from Beloit college came to see the cave almost a week before opening. In October of 1940, three busloads of university students came to the cave, wanting to see the natural wonder. The Brigham family loved it when someone curious and wanting to learn more came to the cave. Mrs. Charles Brigham wrote in her diary, "Professor at cave, enthusiastic."
Over time, Charles Brigham Sr.'s daughter, Elizabeth, took over the management of Cave of the Mounds. She and her husband, Rev. Edwin "Mike" Rooney, managed the cave and had some very interesting ideas. In 1975, they worked with Kevin S. Hennings, Ed Arters, and others from the Wisconsin Speleological Society to map Cave of the Mounds. A year later, Rev. Rooney became a member of the National Cave Association. He served as part of the NCA Goals Task Force and as a regional director for the 12-state region number 6 area.
In 1988, Cave of the Mounds became a National Natural Landmark, a program administered by the National Park Service.  This honor is a recognition that Cave of the Mounds is an outstanding biological and geological resource. The National Park Service works with Cave of the mounds to promote conservation of this natural wonder.
Joe Klimczak and Ann Wescott took over management of the cave in 1999. They've worked to make it more of an educational facility, as Charles Ilsley Brigham would've wanted it to be. This includes camps for kids and hands-on learning programs outside of the cave. The grounds are filled with prairie and savanna restoration that are just calling to be explored.
"We're doing our best to preserve what's here. That's one of the reasons why we monitor visitors and limit our tour groups," says Joe Klimczak.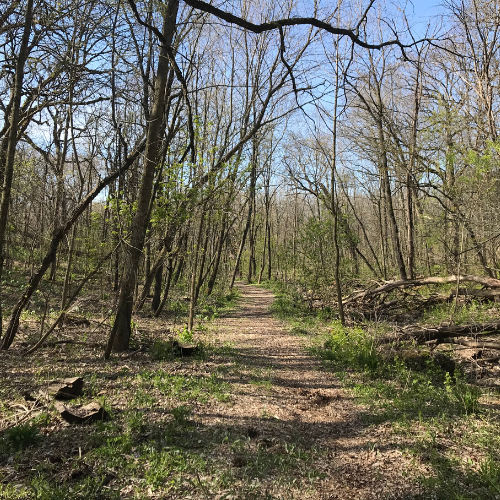 Proposed housing developments were springing up closer and closer to the Cave of the Mounds property. Protection of the cave from pollution due to runoff from the subdivision was a threat, not taken lightly. The cave management team worked with the Natural Heritage Land Trust to purchase 30 acres of land adjacent to the cave entrance, along with intermittent steam, running to the Military State Trail. This land purchase would be protected by a conservation easement, a legal deed restriction preventing any structure from being built on the property. Though the land is protected, the development of hiking trails and bike trails were made to allow access to this natural environment.
Today, the University of Wisconsin in Madison continues to study Cave of the Mounds. Science research is constantly adding to the cave tour.
"It's just jam-packed with fossils that eventually built up many layers over millions of years. That's what made it interesting to the UW geologists" said Joe Klimczak.
This partnership with the university makes Cave of the Mounds one of the most researched caves in the world.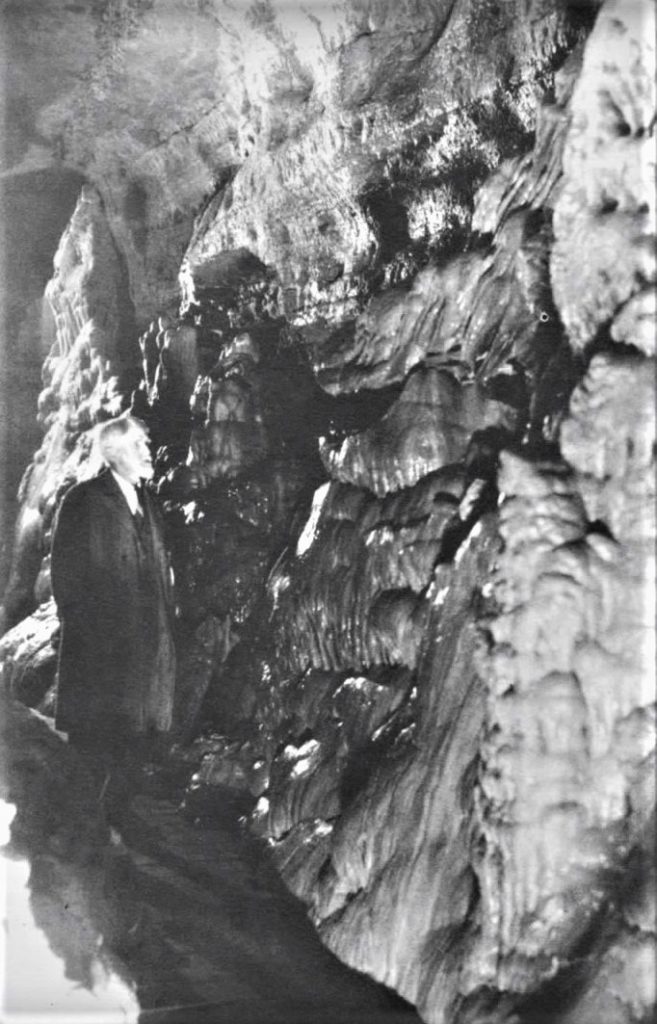 Charles I. Brigham Sr. would be proud of the conservation and education Cave of the Mounds provides. We continue his love of science by educating guests on their tour through our spectacular cavern. One nickname that we like to call ourselves is "Wisconsin's Oldest Classroom" and I think we live up to that reputation.