Discovery Makes Learning Fun!
Enhance your experience before or after your visit, we have the resources for you!
Did you add on an educational component for your visit? Great! We have packets with fun activities to get ready for your visit, or to complete after your visit !
Give your group an idea of what is to come during their visit. Look through our gallery to show your students images of what the cave is like. Don't forget to show them the map of our cave.
Science Experiments & Resources
Want to do some science experiments at home? Check out our science experiments!
How did the limestone rock, the cave and the formations form? How was the cave discovered? Dig deeper and extend your learning with some simple science experiments for the classroom or at home.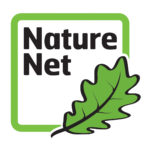 Want to learn more about the Driftless Region of Wisconsin before you come to the cave? Want to build on your knowledge after your visit? Check out https://www.sustainabledriftless.org/ and learn more about this geologic wonder.
Get the most out of your visit
Grab our trail guide from our Visitor Center and hike our Oak Valley Loop trail, and marvel at the beautiful oaks in our Oak Savannah ecosystem.
Want to learn more about the Earth's History, grab our Geologic Timeline Booklet and head out on our trail as you explore step-by-step what life was like millions of years ago! Don't forget to get your stamps along the way!
Spend some time outside in our picnic area. Large open spaces for your kids to run around and expend some energy. Relax and enjoy some outdoors time.
Learn about our history & geology