Current COVID-19 protocol.
Cave of the Mounds National Natural Landmark is located in beautiful Dane County, Wisconsin.  Dane county currently has the following COVID-19 mandate in place [Dane County Mandate link].
Cave of the Mounds is dedicated to offering wonderful outdoor recreation, and has protocol in place to help protect our staff and guests. [Our Covid Policy].
To help protect our staff and guests, and to support our state and county department of public health departments, please be aware of the following when visiting COTM:
Dress for the current outdoor weather conditions as well as the 50° Cave and plan to enjoy our beautiful nature trails and outdoor activities while onsite. 
A limited number of Cave tickets per hour are issued in order to help maintain social distancing. You may have a wait time outdoors prior to your cave entry.
Cave entries are limited to one household at a time in accordance with Dane Counties mandate to allow for proper social distancing
Due to COVID-19, our building capacities are monitored and enforced for the safety of our staff and guests.
If there is a wait time for your cave experience and you do not wish to be outside, you may prefer to wait in your car.  Our parking lot is close by and all parking is free. 
Masks are required inside the buildings and inside the cave at all times with NO exceptions.  If you are unable to wear a mask due to health condition, we have these alternative options for you. [Our Covid Policy Link Here]

Please do not travel if you are sick, and please adhere to the advice that the CDC has issued including, but not limited to, frequently washing your hands, wearing a mask, and maintaining at least a 6 foot social distance from anyone not in your household.  We understand if the best choice for your family is to visit in the future instead, once the threat of the pandemic has lessened. With your assistance, Cave of the Mounds will be here for generations to come.  Open daily from 9 AM to 5 PM year-round. [Closed Thanksgiving, Christmas Eve, & Christmas Day.]
 We wish you happiness and great health through the holiday season!
What is a
Self-Paced Tour?
Take a self-paced stroll through this geologic wonder. Entries enter  regularly every day of the year. Your walk will guide you past a stunning array of colorful crystal formations on paved lighted walkways. Cave of the Mounds is the premier cave in the upper Midwest and the jewel box of America's major show caves.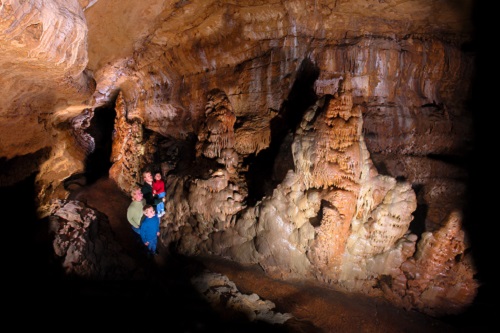 Discover Treasure at the Gemstone Mine
Explore our Rock & Fossil Gift Shop
Crack open a Geode
Get certified as an Adventure Ranger
Walk along our Geologic Timeline
Find fossils at our Barn Fossil Hunt
Hike the Interpretive Nature Trails
Observe the Rock & Perennial Gardens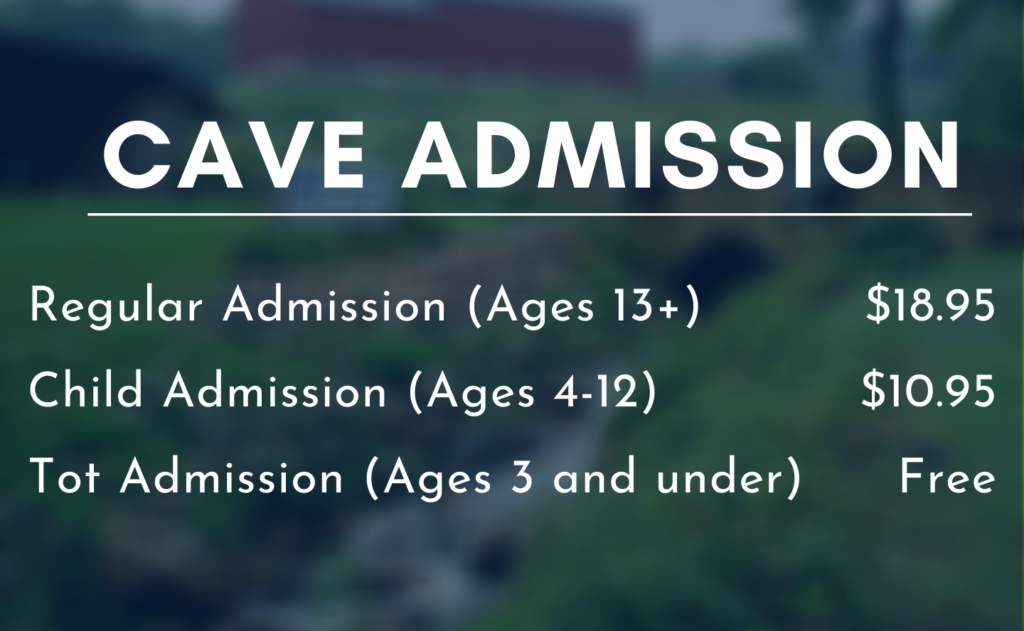 We are open daily from 9 am to 5 pm
Our tour entries depart frequently
The last entry enters at 4 pm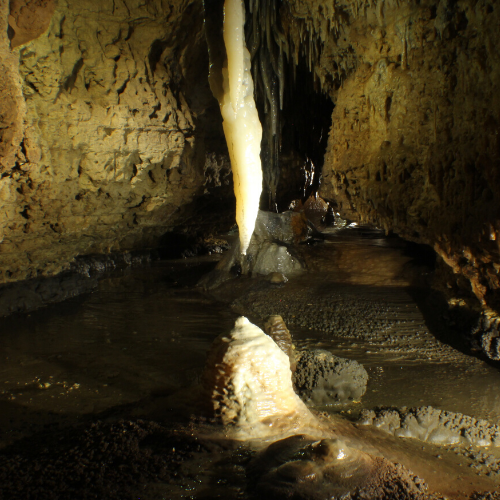 2975 Cave of the Mounds Road
Blue Mounds, WI 53517-0148
Help support the conservation of Cave of the Mounds National Natural Landmark by becoming a Keys to the Cave member. 
Membership is good for 1 year from the date of your first Cave visit.
You can purchase membership for multiple members at once.
All proceeds of memberships go towards protecting this geologic treasure.
You can purchase your Annual Memberships in person the day of your visit or online after purchasing a ticket.
Keys to the Cave card, granting you unlimited Cave Tour admissions at Cave of the Mounds for 1 year
Special 'Members Only' events and special 'Members Only' discounts at Cave After Dark events
Free subscription to our email newsletter
Other great email offers throughout the year!
Discounts at other area attractions.